PANAMÁ TEXAS

 BUSINESS SUMMIT® 2021
Austin – Julio 25-27
Welcome letter
I am Eric Paz, CEO of the Panama Texas Business Summit® and I welcome you to the PBTS, hosted in Austin, Texas, USA.  It is my pleasure to have all of you attending this summit which was created with the idea to provide more than a networking opportunity, but individual and tailored business sessions to facilitate and initiate lasting business relationships between business owners and professionals of Panama and Texas.
This email is to confirm your registration to the summit. The event will be attended by local and foreign participants and at this point is sold out.
Please confirm your attendance via email by responding to this email the following: name, company, and days participating (Day 1 or Day 2 or both).  Additionally, please clarify which meals you will be having during your attendance (breakfast, lunch and/or dinner for each day).  Your email is your final confirmation to attend the summit.
Registration
The registration starts on Monday, July 26th from 7-8a.m.
Registration is on the 3rd floor at the exhibition area in front of Ballroom C, where you will pick up your badge and a goody bag. The registration is exclusively for one person, any accompanying person will need to buy a ticket to access the summit.  If you want to buy an extra ticket for the full event or day pass, please do so before July 25th, 2021, by visiting our website www.panamatexasbiz.com and accessing the Eventbrite link. The regular price for the summit is $600 or $300 for a Day Pass.  Your registration allows participation in all summits and meals.
Day Program
On Monday, July 26th, continental breakfast starts at 8 am and the inauguration ceremony starts at 8:30 am, following the day program. First summit starts at 9:30 a.m.  Please refer to the agenda following this email.  For your convenience, there will be an agenda printed in the notebook that will be provided to you during registration.
We will have 3 Ballrooms available for our event. Ballroom C is where we will have all the meals. Ballroom D will hold the summits or general sessions and Ballroom E and F is where the one-on-one or business sessions will take place.
Lunch will be served at 12:30 pm and dinner is at 7 pm.
We require punctuality to attend the summits and meals to successfully execute the agenda and out of respect to the valuable time of our speaker/moderators as well as every participant attending the event.
Business Sessions
This summit was designed to offer the opportunity to meet one on one with interested parties to initiate a business relationship.  To make an appointment with any other participant for a business session, please refer to the "All Summit List" attached, to find the email of the participant you wish to meet.  The sessions will be accepted by the other party, entirely at their discretion, and scheduled as time permits.  We recommend scheduling your one-on-one meeting while other industry summits are being held and that such business sessions are limited to 20 minutes.  Please keep in mind this is only a recommendation and is left at the discretion of the participants.
If you need assistance scheduling your business session, PTBS staff will be at the registration desk to provide support.
Dress Code
The dress code is a business style for the summits and business casual or cocktail dress for dinner.
If you have any allergies, dietary restrictions, or intolerances, please let us know in advance in your confirmation email to take the necessary provisions with the hotel.
Accommodations
As you know the Marriot Downtown Hotel had for a limited time a special rate for the attendees of the summit.  This special offer is now expired.  However, you can still reserve a room at Marriot's usual rate or any other hotel in the downtown area.  There are many suitable hotels around at walking distance from the event. (Hampton Inn and Hyatt Palace, both across the street from the Marriott Downtown in San Jacinto and 2nd Street).
Parking Facilities
The Marriot Downtown Hotel offers parking at a rate of $56 per day.  There is alternative public parking across the street coming from Brazos Street at a lower rate.
Privacy Notice
No full or partial recording of the event is allowed by non-authorized individuals.  Please refer to the PTBS privacy notice in the event web portal.
Finally, we wanted to thank you for your participation in this formidable business event, we are looking forward to having you and wish you a great and productive Summit.
Parking
Please take note that the parking at the Marriott is $54 per night, you can find affordable ($12 a day) and convenient Public Parking across the street from the Marriott Downtown, coming from Brazos Street. However, if you decided to park at the Marriott Downtown attendees to the summit will have a 25% discount on the parking ticket.
Covid-19
We all know that Covid-19 has hit businesses hard worldwide. We also know that those who turn business threats into opportunities are the ones who triumph and grow.  With that in mind and to align to the best health practices, we at the PTBS are following the Covid-19 restrictions during the summit held on Monday, July 26
th
 and Tuesday, July 27
th
. Following the CDC guidelines (https://www.cdc.gov/coronavirus/2019-ncov/vaccines/fully-vaccinated-guidance.html) we suggest that you wear a mask at all summit areas and activities. 
For those who are flying to Panama and need a Covid-19 test, there is a CVS Pharmacy located at 500 Congress Avenue, 2 minutes driving or 10 minutes walking distance from the Marriott Downtown. You can also make an appointment with CVS to receive the vaccine if you are interested.
Registration: Due to an private activity in the area where the event will be held, on Sunday, Registration will take place on Monday 7am-8am at the exhibition area, just pick up a badge and goody bag and you are set to go. If you are in the hotel on Sunday we will gather at the lobby of the Marriott Downtown 6pm-7pm to have a cocktail and mingle.
Eric Paz
CEO – Panama Texas Business Summit(R)
¿Por qué no debes perderte el Panamá Texas Business Summit
®
?
Porque en Texas todo es más grande!
El Panamá Texas Business Summit® (PTBS) tiene como objetivo lograr el intercambio comercial entre empresarios independientes, Cámaras de Comercio y afines de la República de Panamá y el Estado de Texas en los Estados Unidos de Norteamérica.
En el Summit buscamos que las empresas de Panamá y Texas puedan comercializar sus productos y servicios de una manera rápida, efectiva y moderna.
En las reuniones de trabajo se expondrán los principales atributos de los productos y servicios de las diferentes categorías:
Agricultura, Café Especializado, Bienes Raíces, Banca e Inversión, Construcción, Industria de Alimentos, Energía limpia, Puertos y Servicios Marítimos, Tecnología y Turismo.
El Panamá Texas Business Summit® se llevará a cabo en el Hotel Marriott Downtown de la ciudad de Austin, Texas del 25 al 27 de Julio de 2021.
El Panamá Texas Business Summit® es una iniciativa privada con la participación bilateral de la República de Panamá y  la oficina de Desarrollo Económico y Turismo, oficina de del Gobernador de Texas Greg Abbott.
Lady Bird lake , Austin, Texas
Panamá Texas Business Summit®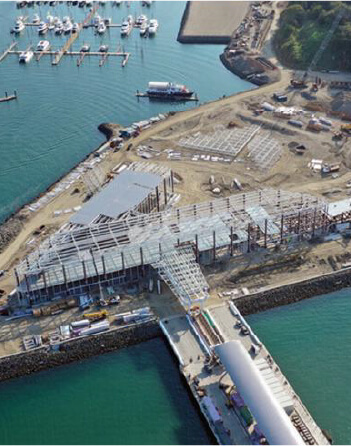 Puerto de cruceros Panama-Pacifico, Amador
¿Por qué invertir en Panamá?
Panamá es uno de los países mejor conectados del mundo, gacias a su posición geográfica privilegiada, se ha convertido en el hub de América Latina por aire, tierra y mar.
Entre algunas de las ventajas de invertir en Panamá podemos mencionar: cuenta con una plataforma logística de clase mundial, posee una economía basada en USD, es centro bancario internacional, goza de estabilidad política y legal, cuenta con acceso médico de primer nivel, estabilidad en régimen de inversión, apertura comercial y acceso a múltiples mercados y es libre de desastres naturales.
Patrocinadores Oro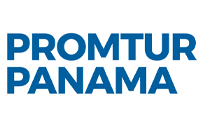 Otros Patrocinadores