Speakers
2022
The Panamá Texas Business Summit® will count on the participation of featured Speakers & Moderators leaders of local industry, government and personalities that will share the most interesting lectures and business opportunities with the attendees.
Rogelio Arias
Master of Ceremony/International Peak Performance Coach
Rogelio Arias
ROGELIO ARIAS
Peak Performance Coach
Peak performance coach with 26 years experience.
His coaching education has been, mainly, with Anthony Robbins, considered one of the world's expert in psychology of change, personal and professional growth, leadership, and negotiation.
Certified coach by the European school of coaching TISOC.
All started with the need to gain back his health, witch he had neglected due to 10 years of hard work in building he own business.
As a result he lost 105 pounds (48 kg) and has keep it off for more and 20 years. He learned the skills to be happier and in peace, and to lower stress and anxiety, and most importantly to discover the purpose of his life.
Is the founder of  his flagship program  BREAKING THROUGH – THE FIRE WALK EXPERIENCE, where his guides people to walk on fire and tear down their limiting believes so they and reinvent themselves.
Founder of the REINVENT YOURSELF 2.0 methodology.
Throughout his carrier he has been personal coach to Olympic level athlete, businessmen and women, entrepreneurs, high level banking executives, psychologist, nutritionist, and high level coaches.
His passion is to help people unleash their full potential and help them get the result they desire faster and easier.
Rogelio Arias is proud father of Maria Cristina and Maria del Mar. Lives in Panama City, Panama with his beloved wife Ceci.
Iván Eskildsen
Minister of Tourism of Panama
Tourism Summit
Mr. Iván. X. Eskildsen A.
Minister of Tourism
Autoridad de Turismo de Panamá
Summa Cum Laude, Bentley College, Boston, Bachelor of Finance.
Panamanian, entrepreneur with experience in the development of projects focusing on Panamanian culture and sustainability.
Had created and managed enterprises that seek to awaken young people interest in our custom. Especially strengthen community support, teamwork and changes behavior-
Before the age of 30 he founded and managed the Cubitá Project, a hotel, residential and commercial real estate complex, inspired by the architecture and traditions of the Azuero region which has cultural elements, it is the most important project in the area and has its private museum.
He has been founder and leader in different organizations, chambers and associations of private companies.
Avid volunteer engaged in regional organizations, focused on sustainable development, community projects and for many years dedicated to the study of practical philosophy and history.
Jaime Sosa
Panama General Consul in Houston
Jaime Sosa
Panama General Consul in Houston
Jaime A. Sosa was appointed by president Laurentino Cortizo as Consul of Panama in Houston. A graduate from the University of Texas in Business Administration and an MBA from Universidad del Valle in Colombia, Consul General Sosa has a distinguished career in marketing and communications having working as Marketing Manager of Cerveceria Nacional, the largest brewery in Panama, as Marketing Director of Philipp Morris Company, and as Vice President for the advertising agency BBM / Mullen Lowe. He has also directed his own market research and polling firm.
With over 40 years' experience in business fields and attendance to conventions and symposiums in more than 20 countries, Consul Sosa brings a results-oriented approach to his government functions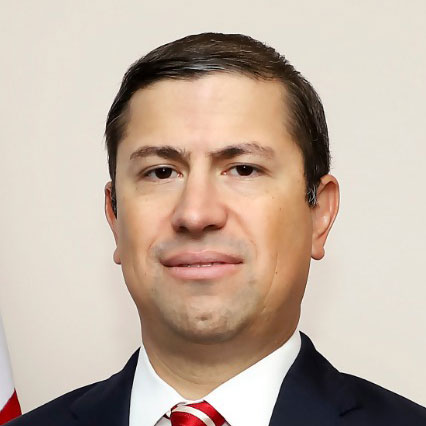 Juan Carlos Sosa
Vice Minister, Foreign Trade
AMBASSADOR JUAN B. SOSA
Vice Minister, Foreign Trade
In July 2019, Mr. Juan Carlos Sosa Quintero was appointed Vice Minister of Foreign Trade of the Republic of Panama by President Laurentino Cortizo Cohen.
He has more than 23 years of experience in the areas of international business, marketing, business administration and franchising. He has worked in hierarchical positions in local companies such as Importadora Maduro, S.A. and Super 99, in addition to serving in regional positions in Samsung Electronics Latin America and Dell Latin America and the Caribbean, where he has managed business units for all Latin America. He has served as a partner and CEO of distribution companies and world renown international restaurant franchises.
Mr. Sosa has also been a Director of International Consultative Councils for international franchises and Director of various national governing boards.
Vice Minister Sosa has a Bachelor of Science in Advertising from The University of Texas at Austin, as well as an MBA in International Business from Royal Holloway, University of London. Other studies include a certification program in Innovation Management from The University of California Berkeley and a certification program in Advanced Marketing from Northwestern University.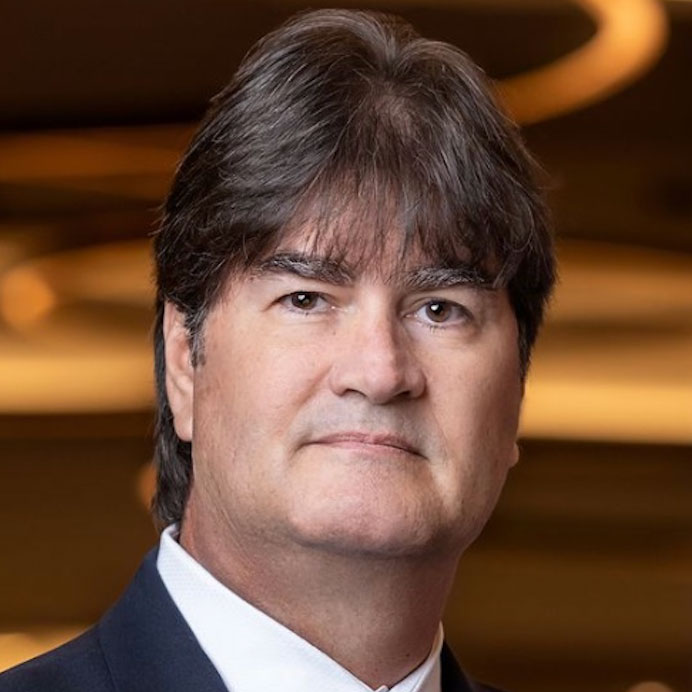 Eric Paz
CEO and Chairman, Panama Texas Business Summit
Eric Paz
CEO and Chairman, Panama Texas Business Summit
Lives in Austin, Tx for 20 years. Spend several years working in his home town Panama, became a successful publicist & marketeer, running both an advertising agency & production services, (D'Arte Publicidad, full service advertising agency & Vogue Promociones, pre-production & billboard company), in the 90's, starts his journey in hospitality (Hotel Rincon Vallero, Panamá) & president of APATEL (Panamanian Hotel Association) for 2 periods. Moved to USA in 2002 with amazing wife and two beautiful babies, "The best years of my life," he always said. Starts working in media as a Commercial Director for the largest Hispanic Newspaper in Central Texas (El Mundo Newspaper), then moved to TV as a General Manager (Azteca America Television), few years later founded Speed Marketing Services and starts producing AutoShow TV, the only Spanish speaking automotive TV in Texas. Member of the Texas Autowriters Association, TAWA. Always fascinated & obsess with culinary and more adventures, became a Chef and launched a line of food products, among them, the popular "Paella Mix, The Easiest way to cook Paella", a popular Paella Rice for sale in important food markets (Whole Foods, Central Market, Online, etc), opened a very popula Spanish Restaurant in Austin, "La Bodega Gourmet". Founder of "the PAZ Family foundation" during the Pandemic year in 2020 to help feed poor families in Panamá. Continuing with a marketing spirit, create the Panama Texas Business Summit®, an Iconic business trade event in Texas in 2021& 2022.
The vision is simple
"Look for any opportunity in life you can see success & feel real joy doing it"
Carlos Berguido
Executive President, Panama Banking Association
Carlos Berguido
Executive President, Panama Banking Association
Managing Partner of KBK ABOGADOS (since 2005), which is a Law Firm specializing in Insurance Law, as well as Corporate, Commercial, Tax, Real Estate and Estate Law. Formerly, Executive Director and General Counsel to the Panamanian Association of Insurers (2003 – 2017)
Bachelor of Science in Business Administration with a Major in Accounting from the E. Claiborne Robins School of Business Administration, University of Richmond, (Virginia, USA), 1987. He is an Attorney at Law from the Catholic University Santa Maria la Antigua, Panama, Cum Laude Honors, 1994. He also has the technical certification of Associate in Reinsurance (ARe) by the Insurance Institute of America / American Institute of Chartered Property and Casualty Underwriters. Fluent in English and Spanish.
During his professional career, Mr. Berguido held several leadership positions in insurance companies in Panama, as well as in the largest savings and loan bank in Panama. Since 2015 he has been included into the AM Best Directory of Recommended Insurance Attorneys; and was a Professor of Insurance Law at the Catholic University Santa Maria La Antigua in Panama.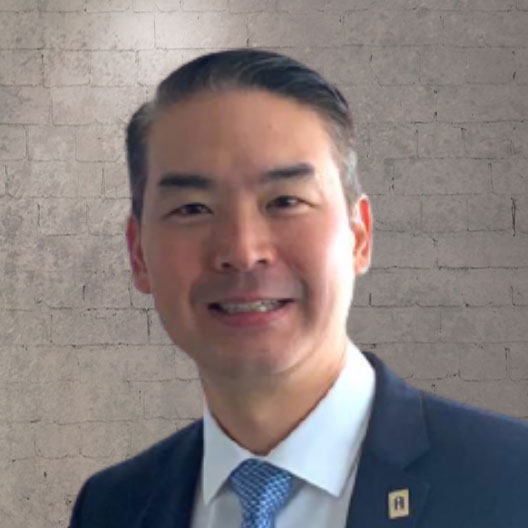 Francisco Cheng
President, Panama's Real Estate Association (ACOBIR)
Francisco R. Cheng
President, Panama's Real Estate Association (ACOBIR)
Francisco R. Cheng, currently President of the Panamanian Association of Real Estate Brokers and Developers (ACOBIR), is founder and General Manager of the company Norte Promotora Inmobiliaria.
He has worked in different sectors, highlighting his experience as Vice President and Financial Controller at Cable & Wireless Panama. Cheng has more than 15 years of experience in real estate development.
He is a Civil Engineer graduated from Texas A&M University, has an MBA from the University of Houston and a Master of Finance from Boston College.
Marcela Galindo
President, CCIAP
Marcela Galindo De Obarrio
President, CCIAP
Current president of the Chamber of Commerce, Industries and Agriculture of Panama (CCIAP). Prior to this position, she was vice president of the CCIAP and director of Group No.10, Health and Chemicals of the Chamber. She has represented this business association in the Health Table of the Dialogue of the Bicentennial Pact and in the Commission for the Improvement of Health of the Ministry of Health, among others.
It is also part of the founding group of #TodoPanama, an apolitical citizen, civic and guild movement that selflessly seeks to implement a comprehensive plan in response to the consequences generated by the COVID-19 pandemic, mobilizing the community to stop the spread of the virus and support the economic reactivation. In the period 2020 – 2021, she held the Secretary of the Board of Directors of the # TODOPANAMÁ.
She graduated from Texas A & M University, USA and University of Twente, Holland, she has more than 20 years of professional experience in operations and commercial management of various economic activities. Currently, she is the Manager in the Pharmaceutical Division of Corporación Impa-Doel.
Miguel De Puy
CEO, De PUY & Associates, Legal Services
Miguel De Puy
CEO, De PUY & Associates, Legal Services
Graduado de la Universidad Santa María La Antigua y Franklin Pierce Law Center (ahora Universidad de New Hampshire), Miguel A. De Puy III trabajó durante doce años como asociado senior de la prestigiosa firma de abogados Morgan & Morgan antes de abrir su práctica legal personal. 
El principal campo de especialización del Lic. De Puy es el derecho de la Propiedad Intelectual, especializándose en el registro y protección de marcas, patentes de invención, modelos de utilidad, diseños industriales y derechos de autor. Es experto en solicitudes, nulidades y cancelaciones de marcas y acciones penales contra los infractores. El Lic. De Puy redacta contratos y licencias de patentes de marcas, y maneja asuntos relacionados con franquicias y transferencias de tecnología. 
Su área de práctica incluye la presentación y obtención de aprobaciones de acuerdo con los requisitos regulatorios locales, relevantes para productos tales como productos farmacéuticos, cosméticos y alimentos/bebidas. El Lic. De Puy también tiene experiencia en asuntos inmobiliarios, corporativos, turísticos y de inmigración. 
El Lic. De Puy ha dado conferencias durante muchos años como profesor de derecho de propiedad intelectual en su alma mater, donde escribió una tesis muy elogiada sobre los canjes de deuda o naturaleza en la legislación de Panamá. También realiza seminarios regulares para personal de aduanas y otras organizaciones. 
Como abogado ha sido identificado por Who´s Who como experto en patentes y marcas en Panamá y ha sido reconocido por su labor en negocios y operaciones internacionales de propiedad intelectual. 
Participo en la modificación de Decreto Ejecutivo 123 de 1996 y el 466 del 2015, sobre medidas de Fronteras. 
Ha pertenecido y pertenece a la comisión de Propiedad Intelectual del Colegio Nacional de Abogados de Panamá. 
Tanto el Lic De Puy como su firma de abogados han sido seleccionados dentro de los mil (1000) como los mejores abogados a nivel mundial por la publicación World Trademark Reporter (WTR) de los años 2019, 2020, 2021 y 2022. 
El Lic. De Puy también es corredor de bienes raíces con licencia.
Arsenio González Navas
Sales & Marketing Manager, Panapark Free Zone and the Industrial Consortium of the Americas
Arsenio Gonzalez Navas
Sales & Marketing Manager, Panapark Free Zone and the Industrial Consortium of the Americas
He has +15 years of experience in Corporate and Industrial Real Estate, specialized in special economic regimes. During his career he has advised +90 multinational companies, 52 Latin American companies and the United Nations during their Site selection, contract negotiation and expansions.
Among his clients, there are several industries such as Manufacturing, Processing, Assembly, Logistics and Maritime related.  He is also a former Senior Commercial Broker at CBRE Port & Logistics Group and Global Corporate Services Unit.
He actively participates in different Free Trade Zone and Logistics Associations, Chambers of Commerce and recently in Panamanian Industrial Association (SIP) within the Foreign Trade and Logistics Commission.
Education:  Degree in Marketing, Sales Commercial Development and Master in International Business.
Agriculture
Food Industry
Banking, Investment & Legal Services
Construction
Clean Energy
Logistics
Real Estate
Technology
Tourism
Ports & Maritime Services